Company Registration in Zimbabwe
Register your company: choose between PBC or PLC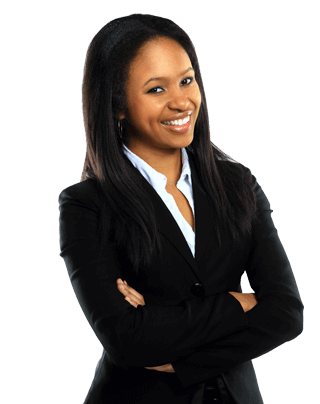 Register your business in Zimbabwe
Register your business in Zimbabwe as a PBC (Private Business Corporation) or PLC (Private Limited Company). We've helped thousands of entrepreneurs successfully register their companies.
---
register yours in 2 simple steps
---
1. Begin Registration Process
2. Place Order & Make Payment
Why we are your best choice for company registration
We want to be your partners in helping you start your business.

Registered Consultants
We are registered consultants with the DCIP (Registrar of Companies) guaranteeing that your  company documentation is prepared properly and by a company with a traceable record.

Professional Service
Angel & Walt is a professional consulting firm built on the values of exceptional customer service and reliability. We want to be a partner with you in starting and growing your business to success

100% Genuine Papers
We don't take shortcuts, we process your company the legal way. We guarantee that every company registered through us is 100% genuine and you can easily verify this soon after registration.

Guaranteed Results
We have never failed to complete a registration! Our track record is backed by thousands of clients whom we have assisted in starting their businesses. We have no intention of changing that record.

Company registration information and tools
Advantages of registering a company as a PBC or a PLC
Offers limited liability
A company has limited liability and it can sue and be sued in its own name. If the business' assets are attached over debt this will not affect the owners' personal assets.
Business continuity
When you do business as an individual, your business dies with you. Registering a business ensures the continuity of your business beyond just you as a person.
Compete for big business
Competing in business as an individual is not easy. The only way to level the playing field is to be a registered company. That way you can effectively compete with the big guys.
Participate in tenders
Both government and commercial tenders require company papers as one of the conditions for participation. That means only registered companies are able to get tenders.
Don't wait until its too late to register your business.
People lose important business opportunities daily simply because they are not registered. Most companies will not work with a business that is not registered. Imagine that you have pitched your product and the client is interested. You have invested a lot of time and resources to win this client and they are now ready to make an order. But before they do they need your company documents first. Sounds familiar? It is. Don't let that be you, register your company today!
Ready to register your company?
Begin the company registration process by providing your details and making your payment online or at our offices.

Procedure For Company Registration
Step 1:
Submit Application & Make Payment
Submit an application form and make payment here or at our offices.
Step 2:
Verification and Name Search
We verify your application and apply for name search and reservation.
Step 3:
Document Preparation & Submission
We prepare all the documents required by law for registration.
Step 4:
Sign company papers
All the shareholders sign the prepared documents and send us the physical papers. We then submit these for registration.
Step 5:
Registration Process Completed
Collect your company papers from our offices or have them shipped to an address of your choice.
Requirements For Company Registration
4 unique proposed business names (abbreviations are not allowed)
Nationality, ID numbers and addresses of the shareholders
Zimbabwean physical and postal address of business
Nationality, ID numbers and addresses of the directors. At least 1 should be Zimbabwean
The company core business activities
The registration fee for the type of company you want to register
Angel & Walt
Suite 107, 1st Floor, Gelfand House.
Cnr 1st Street & Speke Ave. Harare, Zimbabwe.
Tel: 0242-251092, 08677 007480.
Mobile: 0772 957786, 0732 957786